Solutions from TRIAG
NIKKEN are approved dealers for the entire range of work-holding products and accessories from TRIAG. The vast and expansive range provides increased scope and capabilities for any process or requirement.
As standard and in stock, we offer the range of 'triCENTRO' precision self-centring vices, pre-prepared for direct mounting onto a range of rotary table faceplate sizes (perfect for twin axis adaptation).
Also available are the unique and versatile 'powerCLAMP' base-rail solutions which allow for multiple workpieces to be set up either directly on your machine bed, table or tombstone, and also the potential to be affixed to our standard trunnions to provide multi-sided machining and work holding.
For optimum work piece loading and versatility, the 'Sputnik II' system adds massively increased scope and capabilities for any five-axis machine tool or indeed a three-axis machine fitted with a twin axis rotary table. Fully customizable and reconfigurable with Traig's range of vice solutions multiple parts can be reliably gripped and accessed for massive productivity gains!
To suit any horizontal machining centre, NIKKEN can also provide Triag's range of revolutionary 'tripoxyMINERAL' tombstones. Manufactured using a special epoxy resin process, the tombstones are much lighter in weight than their cast iron, and even aluminium, counterparts and provide inherent dampening characteristics to benefit the machining process. Available either simply with a drilled and tapped configuration or arranged and set up with our base-rails and vice solutions, the system is versatile and can suit any pallet, process and configuration requirement.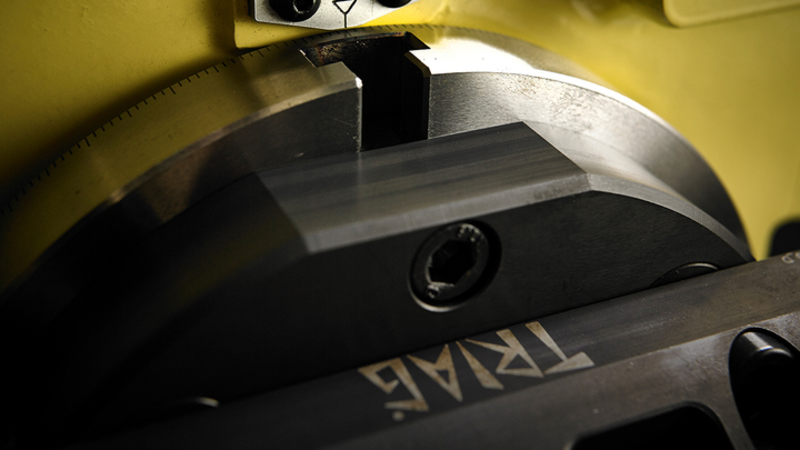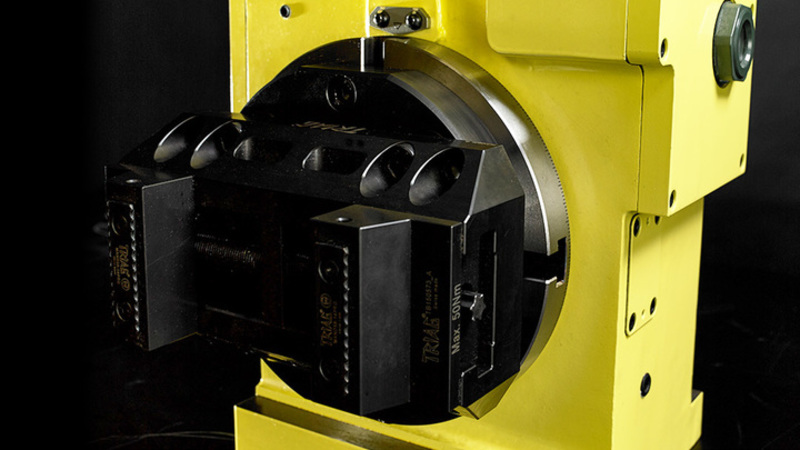 Solutions from LANG
New to NIKKEN, LANG offer highly flexible, high quality, modular zero-point systems and work holding solutions. LANG Quick Point plates and Makro Grip vices offer ultimate versatility and flexibility when used in combination with a NIKKEN rotary table and trunnion setup, offering numerous possibilities of quick-change repeatable set ups of vices, fixtures, and chucks.
The unique LANG Stamping and form closure technology also ensures maximum machining access and gripping power when used with all types of material.