Instant Availability
At NIKKEN, we offer a wide range of highly rigid, highly accurate products and solutions that have been designed & developed to enhance and excel in all kinds of application, process and material and across any machine tool platform or spindle.
With over 40,000 products available to purchase from NIKKEN, here are of just some of our fast moving products in-stock at the Euro Centre, available to order today and delivered in the next working day.
We receive weekly shipments from our factory in Japan, therefore please do not hesitate to contact us for price and delivery information if you cannot find the product you require.
Multi Lock Milling Chuck
The original powerclamping toolholder NIKKEN's Multi-Lock is the ultimate 'mechanical roller chuck'!
The Multi-Lock is an efficient and versatile milling solution but also has a versatility to meet the requirements of various applications. The chuck can be utilised as a superior base holder or, with our expansive precision collet range, grip and adapt to numerous other cutting requirements with negligible loss of clamping power.
Slim Chuck
The NIKKEN Slim Chuck is our standard and precise collet chuck solution.
The Slim Chuck incorporates NIKKEN's exclusive TiN (Titanium Nitrided) Bearing Nut technology. This allows for improved tightening and accuracy, thus, delivering better all-round performance.
Mini-Mini Chuck
Our latest NIKKEN Mini-Mini Advanced Alpha Chuck is simply the most effective product for reduced diameter machining or components and applications where confined access or tight spaces can prove problematic.
Boring Solutions
Over the years at NIKKEN we have designed, refined and manufactured our own extensive range of precision boring solutions and accessories to meet every conceivable process and requirement.
We have a complete and varied product line-up which features modular systems, bespoke options, blades, cartridges, grades and geometries to cater for all platforms, applications and materials.
NIKKEN EU Shrink-Fit
The ultimate heat shrink toolholder solution!
Developed and manufactured using carefully selected materials and processes, the NIKKEN EU Shrink-Fit tool holding range has been designed to meet the demands of any application requirement, in the most competitive markets. Sourced from our own NIKKEN certified European manufacturer, the range will maintain and deliver NIKKEN's renowned quality and support, at a cost-effective price.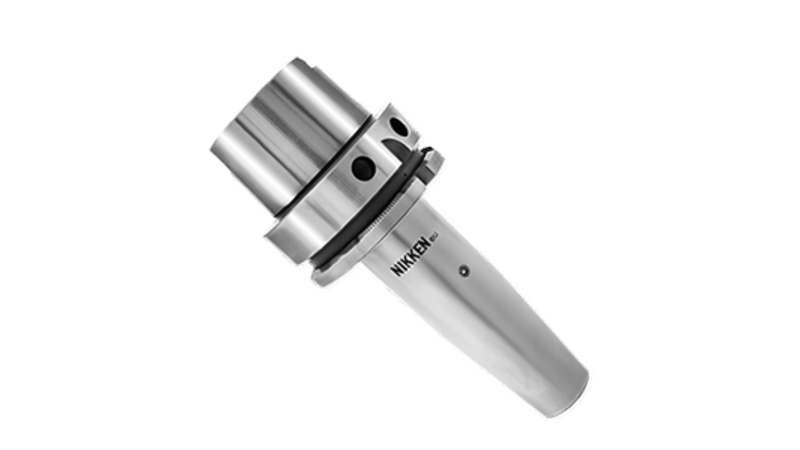 Major Dream Slim Chuck
Reduces and ultimately eliminates in-process vibration.
The NIKKEN Major Dream Slim Chuck has been designed to focus solely on reducing and ultimately eliminating in-process vibration and guaranteeing high precision engineering. Our Major Dream solution is available to suit all processes and can be obtained in numerous shank sizes, lengths and configurations.