NIKKEN I/O
NIKKEN are leading the way by utilising the latest, cloud-based technology to access big data during the lifetime of our products.
Providing you with full Industry 4.0 compliance, we've created a new passive, continuous, condition monitoring system (NIKKEN I/O) that runs day in, day out to ensure that you are kept up-to-date on the running of your NIKKEN products. Being able to sense and predict failure is a major asset to both the end-user – in maintaining uptime of machines, and to NIKKEN itself – to research and develop our products for the future.
HOW I/O WORKS
Sensors inside the rotary table send real-time data wirelessly while in production.

A receiver on the workshop floor receives this data, performs the required processing, and enters it into a database.

NIKKEN I/O uses a standalone web-based dashboard, providing rich, customisable data visuals with an at a glance flagging system, so you can see the beginning of an issue before it becomes a fault.

Running over wi-fi, NIKKEN I/O can be connected to any local network, or even as a global cloud-based solution.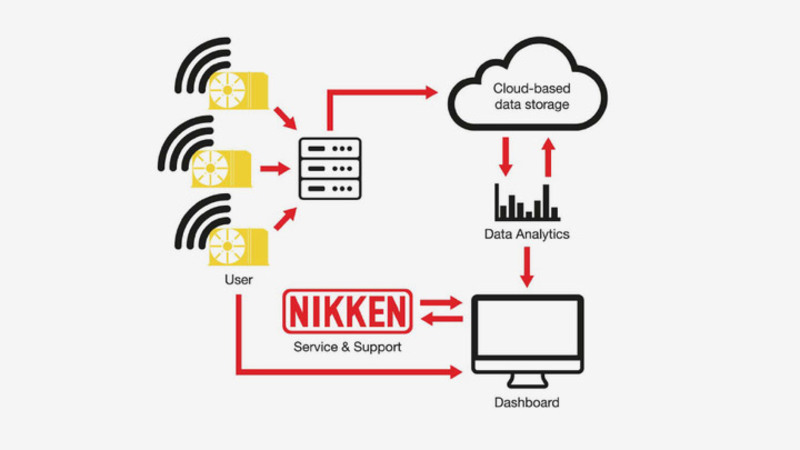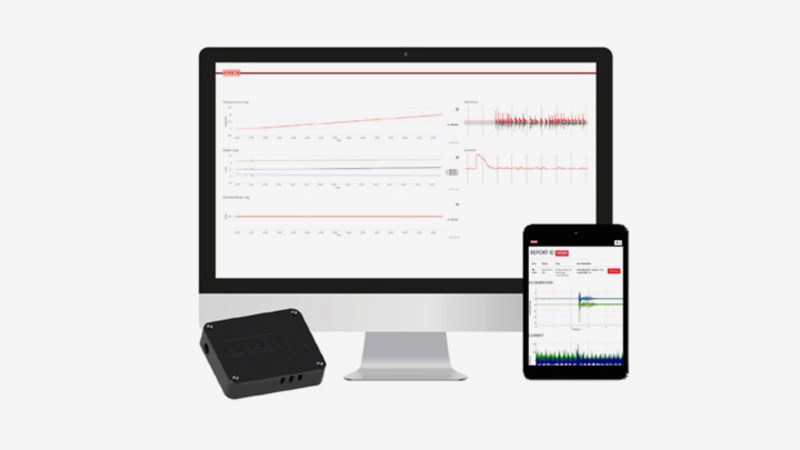 Servicing Standard
Servicing Base Plugin as standard:
Backlash measurement

Collision detection

Oil condition monitoring

Current measurement shows actual power draw of rotary during production

Measurement of motor temperature gives indication of overheating.
Dynamics Plugin:
Vibration monitoring provides frequency information to aid operators in reducing vibration uniquely on the rotary workpiece.
Digital Signature Plugin:
NIKKEN I/O Servicing system data is opened to user. Bespoke system can identify process issues before inspection – reducing scrap and rework.