As you can expect from NIKKEN, quality is of the upmost importance and our range is intended to provide optimal durability and accuracy to even the most challenging of environments. 
NIKKEN have developed and can offer a complete range of standard trunnions and mountings to allow any single axis rotary table to be adapted quickly and easily, with a suitable support (like NIKKEN's TAT solution).
Our trunnions allow positioning and holding of single workpieces, multiple workpieces or even vices for greatly increased productivity and workflow. Available 'off the shelf' in 500mm, 750mm and 1000mm lengths, from a choice of steel or aluminium, they are suitable for practically every machine tool and bed length.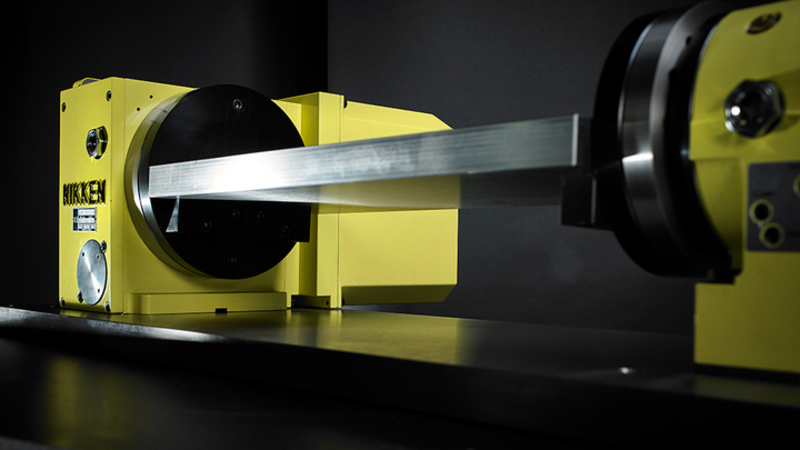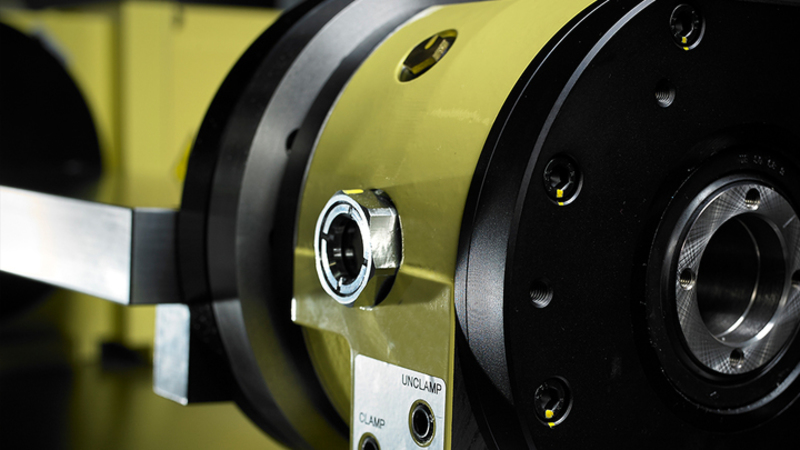 Bespoke Items
For applications that are more unique, NIKKEN are able to offer a full bespoke design service, working with you to develop an optimal solution when considering every aspect of your manufacturing setup and environment.
Typical examples are custom fixturing, providing adequate clearance when paired with NIKKEN NC tooling and a NIKKEN rotary table to maximise access and reduce operation count. One popular and proven solution that has been tried and tested by many is to incorporate a rail system on to the trunnion plate which can potentially allow for 6-sided machining. This option and capability massively increase productivity.
Multiple components can be effectively loaded on either side of the trunnion, mounted on opposing faces. This allows for 3 sides to be machined on one face of the trunnion and the remaining 3 sides on the next face (operation one and two in a single set up).
Chucking solutions
For cylindrical and bar type work pieces, NIKKEN can provide a range of precision three jaw chucking solutions to suit numerous rotary table faceplate diameters. Supplied ready to go with the necessary spigot, adaptor plate and fixings, the chucks can be very quickly mounted and also just as speedily removed should another process or manufacturing requirement need to be fulfilled by your rotary table.
Automatic work piece loading and palletized systems
Recently included with our range of work-holding capabilities are a selection of solutions designed and developed for machine tools fitted with automatic loading systems or pallet pools. Providing adaptation for our standard range of TRIAG vice solutions, or even for direct mounting of specific components, our range includes many of the now industry standard mounting configurations (HSK, Polygon, ISO/BT e.t.c).