Spotlight on: Automotive Manufacturing
Having a long-established relationship with the automotive sector, NIKKEN are honoured to of served and supported a number of acclaimed names in the motorsport industry, as well as several high-end automotive manufacturers.
Perhaps one of the most publicly celebrated industries, the automotive sector can be exceptionally competitive. This is why many leading manufacturers choose to adopt NIKKEN's world-renowned tried and tested products to ensure only the greatest outcomes.
Mass Component Capabilities
The volume production of the automotive industry often requires high repeatability and reliability throughout the manufacturing process. While other specialist industries find benefit in our 5-axis range, the automotive sector has seen an increase in combining NIKKEN fourth axis Rotary Tables with our varied work holding range to produce a production workhorse.
Available in a range of lengths and configurations to meet most demands, with compatibility to fit directly on to our rotary table faceplates, integrating a trunnion set-up has been proven to ensure unrivalled production optimization. An ideal solution for multiple loading of numerous components in one setup, applying a trunnion assembly to a CNC platform is perfect for those looking to manufacture simultaneous parts accurately and efficiently.
Application Study: GARDNER DENVER
Market leaders in quality solutions within the transport industry, Gardner Denver recently contacted NIKKEN looking to reduce manufacturing time on manifold blocks for distribution of hydraulic oil on a hydraulic cooler.

NIKKEN offered a solution using the versatile CNC260 Rotary Table with their portable programmable pendant option, the Alpha 21. This table set up combined with a Modular TRIAG work-holding system and 2 sided trunnion plate, enabled the required six-sided machining, as a 2 setup 1 machining operation.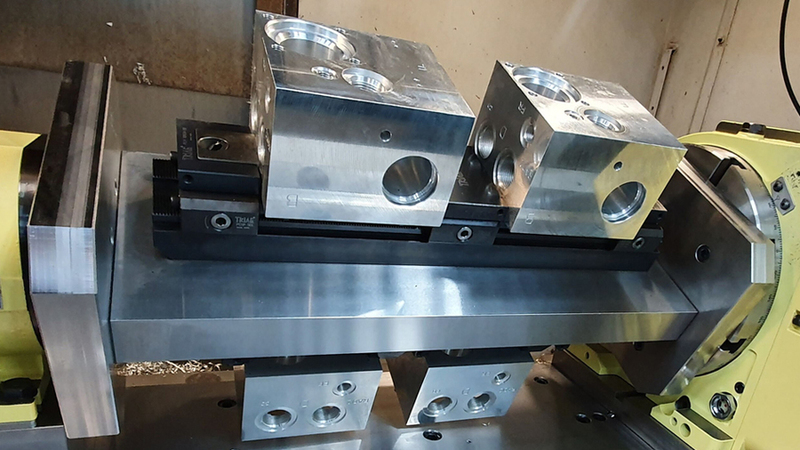 Smooth Surface Finish
The interlocking nature of automotive components requires the utmost precision and accuracy to ensure a perfect pairing. Even the slightest micron out could render a part unusable, wasting both money and time. This is why so many of our automotive manufacturers opt for our Major Dream tooling solution. The unrivalled choice for eliminating vibration, the NIKKEN Major Dream has been carefully designed to ensure smooth, reliable and highly accurate machining.
Benefiting from NIKKEN's innovative hardened TiN bearing disk (HV2,200) within the nut and fine molybdenum coated threads designed to reduce the friction between the mating parts, the Major Dream is constructed specifically for unbeatable rigidity and precision.
Ensuring Tool Accuracy
Manually setting tool assemblies can often be a hindrance to getting a job finished within deadlines and is often a contributor to poor accuracy as well as potentially uneconomical. Additionally, with the automotive industry often working around the clock, it can become increasingly difficult to keep a track of a tool's lifespan, leading to a poor unmonitored performance and component damage.
The E346+ from our latest Presetter range, designed and constructed by our partners Elbo Controlli NIKKEN, can ensure this is no longer an issue by guaranteeing accurate and repeatable tool measurements within a matter of minutes, with many unique and easy to use functions including its auto-capture function.
This exclusive routine allows the operator to rotate the tool through 360 degrees while the innovative software captures and locks the maximum measured radius, diameter and length values of all the cutting edges. Also benefiting from a Main Camera Magnification of x25, displayed on a 15" colour 16:9 TFT Touch Screen Monitor, the E346+ allows operators a visual to assess any tool damage.
News Article: SETTING THE STANDARD FOR ENTRY LEVEL TOOL MEASUREMENT
Our new E346+ and E346V+ tool presetters are the latest machines recently developed and launched from Elbo Controlli NIKKEN. Both models, built and constructed to our exacting standards from natural ground granite, feature an interchangeable spindle system that allows them to be easily utilised across multiple machines platforms to maximise productivity & reduce downtime (Vacuum clamping of ISO/BT 7/24 tooling is standard on the E346V+).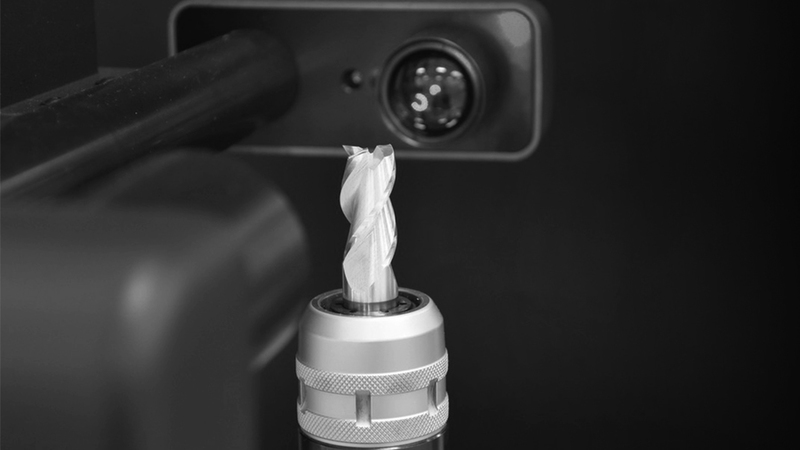 LEARN MORE ABOUT OUR SOLUTIONS FOR THE AUTOMOTIVE INDUSTRY