Q. What are the advantages of the Triag powerClamp rail system?
A. With PowerCLAMP, Triag have developed a product which includes the advantages of a classical vice but has the features of an advanced modular system. It can be used to clamp single parts (both, small and large) or multiple components as well as parts that are challenging to clamp.
Using the base rails as standard vices, over 180 different clamping modules and self-centring vices this is an extremely versatile system. The rails come in a range of sizes from 90mm to 850mm long, which makes it able to be fitted to different size machine beds allowing complete optimisation of the machine tool. The front of each module has a clamping jaw, and the back of each module is the fixed jaw for the next clamp.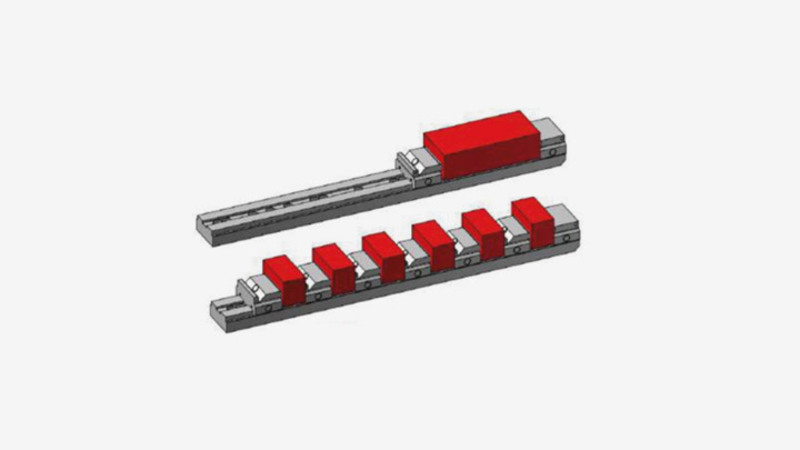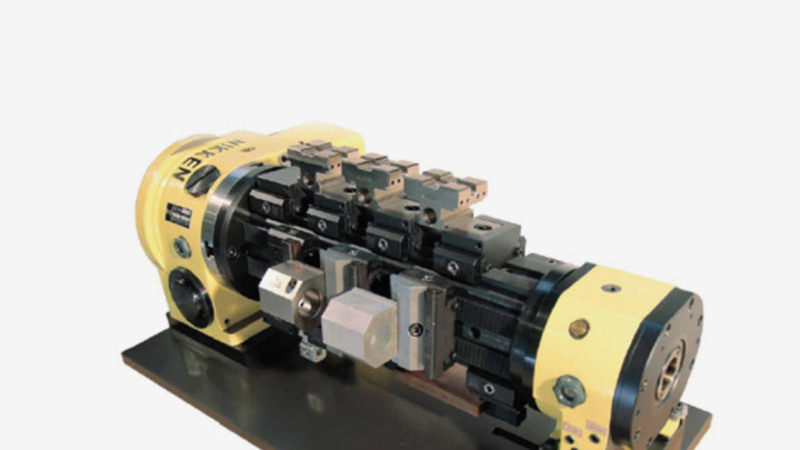 There are two main types of clamping modules for the Triag powerCLAMP rail system. These are Linear and pull down jaws both with integrated datum faces for the next workpiece. The datum face can be either double serrated or flat.
The moveable jaws can be supplied in various versions such as hardened flat, carbide coated, soft jaws and direct stamping. The widths available are from 19mm up to 125mm, and the clamping forces achievable with these modules go up to 2800 dAN ( 2.8t).
This system can also be transferred onto the Trunnion setup using the PC monoblock which combines the flexible modular system to the 4th axis advantages to improve manufacturing loading.
This produces a four side fixture platform that can accommodate multiple components that do not need to be the same. Ideal for creating good flow through the machine shop and helping to reduce bottlenecks in the production line.