Nikken Launches Two New Presetters
Nikken Kosakusho Europe are delighted to announce the launch of two new tool presetting machines to the market.
The e236N and e450N have been developed as key additions to the 'entry' level end of the popular 'Elbo Controlli' range promoted and supported by the Euro Centre.
The new e236N is the replacement for the esiSET presetter. Upgraded for both quality, performance and function this machine still retains its lower than average market price but now comes loaded with features and specifications which are normally found on higher specification equivalents.
These include:
Ground granite construction
Steel covers and guards
001 resolution scales and camera
Storage and use of up to 9 machine origins
Storage and use of up to 9 sets of tools
Intuitive icon driven touch screen operation
Interchangeable spindle (option)
Post processing of tool data (option)
As well as the launch of the e236N Nikken are also very pleased to introduce their e450N tool presetter. This model builds on the strengths of the previous Sethy model and adds a larger TFT camera system (116mm x 87mm up to 212mm x 160mm) and also a new interchangeable vacuum clamp spindle system. Originally, on the Sethy model, tool clamping was simply not an option.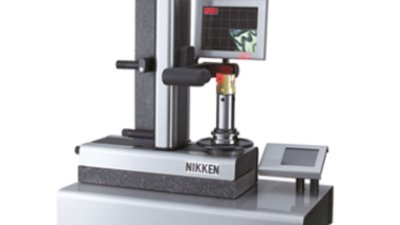 These two new models are available for sale and demostration right now at our Euro Centre in Rotherham and also simultaneously across Europe.
They will also form part of a major re-structuring of our model line up which will now consist fundamentally of four main premium presetters:
e236N
e450N
Kyhan
Amon Ra
For further information and specification on our complete range of presetters please do not hesitate to make contact with your local Nikken Europe sales office. Full specifications for every model are available within the presetter sections of this website.
- RELEASE ENDS -
For further information contact:
Robert Prior – Group Marketing Manager
Tel: 0789 689 2303
Nikken Kosakusho Europe Ltd is a subsidiary of Nikken Kosakusho Works Ltd and is located at the Nikken Euro Centre (opened in 1999) on Barbot Hall Industrial Estate in Rotherham. European offices supplied directly from Rotherham are located in France, Germany, Sweden, Switzerland, Spain & Turkey.
Nikken is a partner in the University of Sheffield Advanced Manufacturing Research Centre and is a Member of the Machine Tool Association.