Innovation In Every Process
Innovation is the fundamental principal built-in to all NIKKEN NC Tooling solutions, each and every one carefully conceived, designed and manufactured to provide extreme precision, reliability and accuracy no matter what the application.
From the original NIKKEN tooling solution, the Multi-Lock, designed by NIKKEN founder Mr Matsumoto in 1953, to the latest in compact technology, the Mini-Mini Advanced Alpha, our knowledge, and commitment to ensuring the most advanced solutions is second to none. NIKKEN not only apply extensive research and development but in addition subject all our NC tooling to exhaustive testing programs to refine our ideas and maintain our place and reputation as the industry-leading choice.
Advanced Materials
Material selection and quality are a huge factor in what makes NIKKEN Tooling the market-leading choice, we only use a specific grade of specially forged steel to begin the life of the tool holder body then, through a wide variety of our own unique processes and treatments, we can ensure and guarantee complete confidence, durability and rigidity.
Exclusive to our Slim Chuck and Major Dream solutions, the SKN & MDSKN nut both feature a unique built-in hardened bearing disk perfected and developed with a TiN coating to reduce friction during tightening (HV2,200).
Our threads are fine ground and receive a molybdenum coating which is not only designed to be hard wearing but also to substantially negate the friction between the mating parts, ultimately ensuring more effective clamping and increased reliability and accuracy.
Revolutionary Heat Treatment
Unique to NIKKEN are our 'in-house' innovative heat treatment processes. Our headquarters in Japan is home to some of the worlds most advanced and sophisticated heat treatment technology, allowing us to create unrivalled durability and rigidity in our tooling solutions. All our toolholders go through a variety of processes including, for components where demands and performance are more critical, an ion nitriding process. This is the most technologically advanced and reliable method for applying precise and controlled hardening and coating of steel components, ensuring increased durability and corrosion resistance.
Our ultimate power clamping solution, the NIKKEN Multi-Lock receives additional attention and is subjected to a cryogenic sub-zero treatment, similar to that applied on aircraft components. This extra process creates a more compact grain structure in the base metal, ultimately eliminating the chance of warpage, optimising rigidity and adding life-long durability.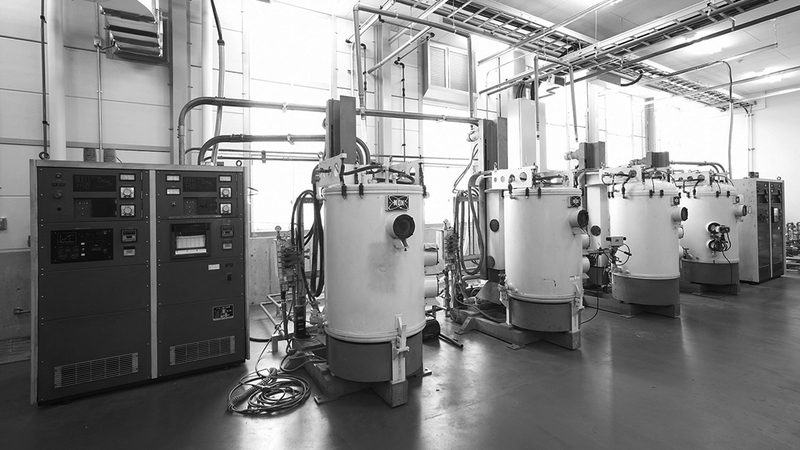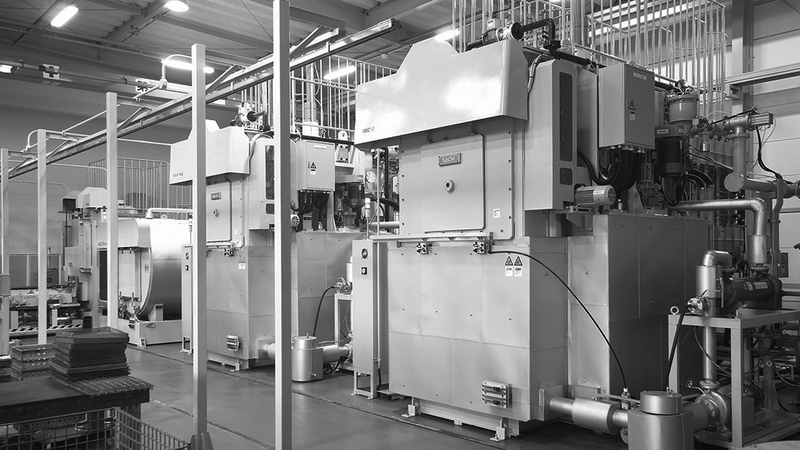 Unrivalled Taper Contact
Ensuring a strong taper connection is essential for accurate and smooth machining. If this contact is not sufficient or reliably maintained then the greater the chance of vibration occurring between the toolholder and spindle taper, leading to poor accuracy and even a drastically shortened tool life.
This is why the entire steep taper (7/24) NIKKEN NC Tooling range is manufactured to provide an incredible contact ratio of 80% for optimum location and rigidity. This quality connection can not only ensure the repeatable accuracy necessary to assure precise cutting tool run-out but also contributes to a reliable and increased tool life to fundamentally lower manufacturing costs with improved productivity.
Quality Assured Precision
Ensuring every NIKKEN solution that leaves our factory will live up to the renowned NIKKEN reputation is of the highest importance. This is why every one of our tool holders go through rigorous inspection and control throughout the manufacturing process.
During finish grinding, all tools receive 'online' taper and contact ratio inspection to guarantee that the concentricity and contact angle are both perfect and our renowned connection rigidity will be achieved. Once complete our solutions receive a final internal and external inspection, within in our climate-controlled clean room using the latest coordinate measuring machine technology, to guarantee they have indeed achieved our exacting standards and are of the highest quality which NIKKEN's global customers have come to expect.