4th vs 5th Axis – Finding the correct solution to suit your machining processes
Choosing the right tools and machinery for your production line is essential to ensuring your company produces the highest-quality outcomes.
This is why NIKKEN have carefully designed and manufactured a comprehensive range of Rotary solutions all supported by a dedicated team of engineers and representatives who are fully trained and able to assist our customers in achieving incredible results.
Perhaps the most common question our business managers face is the hotly debated benefits of investing in a 5th Axis solution over a 4th axis option. While the obvious difference lies in all 5 axis solutions providing an additional axis to machine more sides of a component, both variants have their own advantages depending on the application.
NIKKEN 4th Axis Rotary Tables
Easy to programme and durable in construction, NIKKEN provides thousands of our market-leading 4th Axis products to industry giants every year. The standard choice for many machining facilities, 4th Axis Rotary Tables are used throughout most manufacturing sectors as a cost-effective solution for essential milling applications.
Despite the common misconception of being the rudimentary choice, the full range of NIKKEN 4th Axis solutions can be paired with a trunnion and an appropriate support for multi-sided, multiple loading and batch machining.
A popular solution for increasing productivity is to integrate a rail system on to a trunnion plate. The rail provides quick change over and accurate positioning of vices and static jaws and can also allow for the machining of multiple faces. This makes it an optimum choice for those looking to manufacture simultaneous parts efficiently.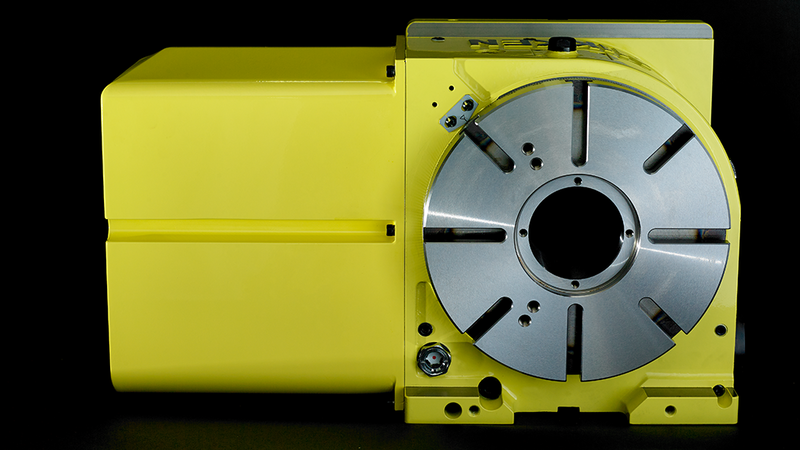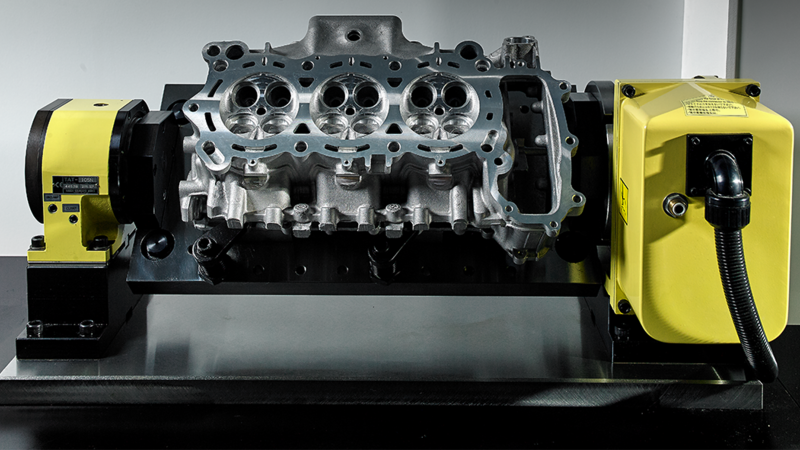 NIKKEN 5th Axis Rotary Tables
The ultimate choice for incredible performance where precision is vital, our 5-Axis range has been carefully designed and constructed to offer unrivalled multi-axis machining.
Especially favoured by the medical and technology manufacturing industries for the ability to machine highly complex or compact components, our 5-Axis Rotary Tables are the ideal solution for taking the machining of components close to completion in one hit or complicated forms and applications that require intricate detail.
Powerful and designed for optimising your machining process, a NIKKEN 5-axis solution additionally allows the minimisation of operator intervention with components being machined in a single process and not requiring to be repositioned by hand, especially when combined with one of our work holding solutions.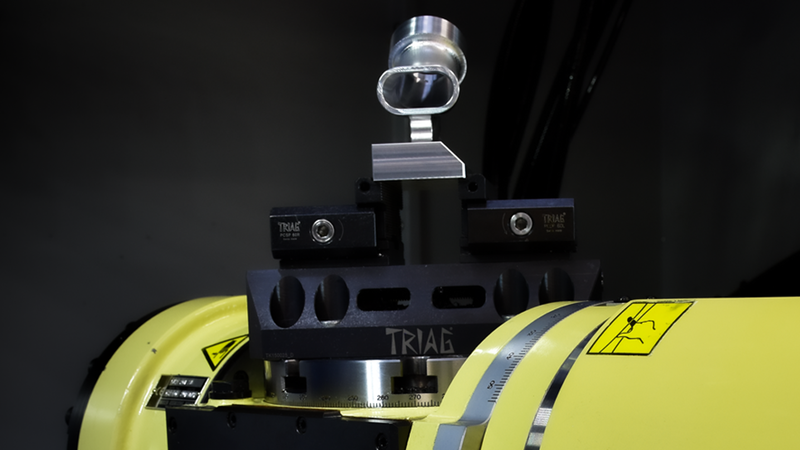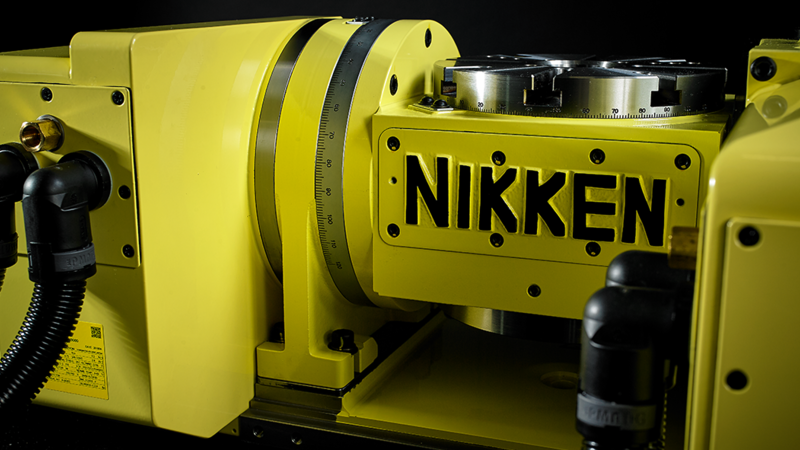 LEARN MORE ABOUT OUR RANGE OF ROTARY TABLES