JWA Tooling
For over 30 years, JWA Tooling has provided high precision manufacturing and innovative solutions to a global client base, spanning several industries.
Specialising in the latest technologies, the company has recently completed a £2.5m investment in an 8000 square foot manufacturing facility expansion, containing 3 Fanuc RoboDrills, 2 new Mazak VCN530's, a variety of NIKKEN solutions and a new Mazak CV5-500, allowing the company to expand into 5 axis machining.
Originally experiencing poor repeat accuracy on close tolerance applications using an industry alternative, JWA Tooling sought a reputable high precision supplier. Already experienced with the high quality of NIKKEN products, after previous investments in a range of tooling and collets, JWA was confident NIKKEN could provide the high accuracy solutions needed. Our team of expert engineers recommend the versatile CNC260 with a direct encoder for guaranteed indexing accuracy of +/-3.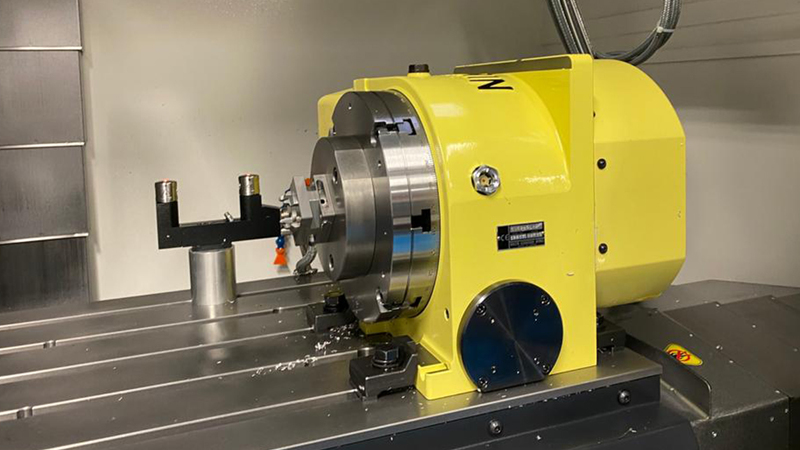 Since investing in the CNC260, the company has successfully reduced operations needed to complete a batch of close tolerance work, minimised the amount of scrap and eliminated the need for some special jigs and fixtures.
After the success of the CNC260 installation, JWA Tooling contacted NIKKEN with a requirement to reduce machine downtime caused by tool changing. NIKKEN suggested the Hathor Six Elbo-Controlli Presetter, which can accommodate cartridges for all types of machine tapers, providing full flexibility. This resulted in the JWA machining team being able to set tools for upcoming jobs whilst the previous application is still running, ultimately saving significant downtime. Impressed with the noticeable difference made by the Hathor Six, the company chose to upgrade to the E46L, featuring automatic recognition of the spindle via SP-ID.
Following their investment in NIKKEN solutions, JWA Tooling has recorded exceptional results in terms of repeatable precision on batches requiring close tolerance work.
NIKKEN have always had a great reputation for quality products so when we needed high accuracy and precision they were the first place we visited, the technical team filled us with confidence and we didn't feel the need to go elsewhere. We have found NIKKEN to be very professional and supportive, I honestly cannot fault the technical sales and after-sales support, they have been a pleasure to do business with.

- Peter Wood, Director