Tesla Engineering Ltd
Tesla Engineering design and manufacture magnets for particle accelerators, specialised gradient coils for use in MRI systems and advanced super conducting magnets for emerging markets such as nuclear fusion, renewable energy sources, semiconductor processing and cancer therapy.
Established in 1973, Tesla have since opened offices in the USA and Holland, and have a strong team of over 300 in the UK alone. Having rapidly grown over 25% in the last couple of years, Tesla's workload has seen a dramatic increase, however, due to the limited floorspace they needed to find a solution to make their current machines more efficient.
John O'Shea, Machine shop Manager led the project to make their machine shop streamlined and introduced quick-change work holding to Tesla. Having researched a variety of work-holding solutions, John contacted NIKKEN Business Manager, Danny Wells, to assist with a solution.
Danny and the Technical Team at the NIKKEN Innovation Centre worked with Tesla to devise a solution which would maximise machine capabilities yet minimise setup and loading times, operator intervention and reduce scrap metal.
The proposed solution consists of TRIAG rails complete with PowerClamp vice modules, which they have gone on to design and manufacture inhouse face palettes for the rail system to sit on underneath.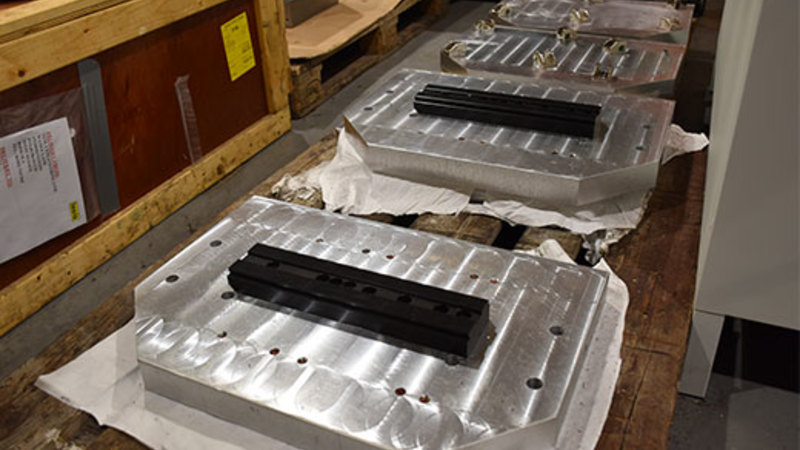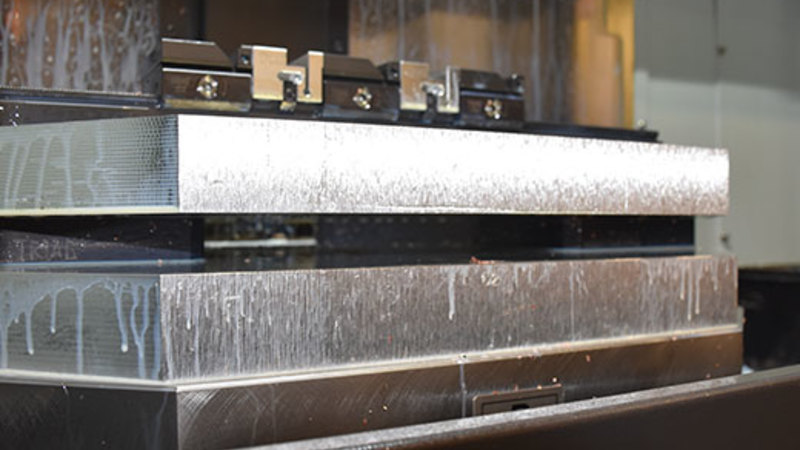 The solution allows Tesla to lift palettes on and off the machine with zero set up times, with the only operator intervention being to change the clamps depending on the job at hand. Tesla are currently running 2 pallets on a machine meaning that whilst the operator is loading one pallet, the machine is cutting the other pallet.
Minimising the operator intervention has had a huge impact on the productivity at Tesla. Having previously taken 4-6 hours to set a job, the quick-change solution has meant they can now do this in just 15 minutes without having to clock the workpiece or set a datum, because the datum is already there.
The solution provided is modular, meaning it can be tailored for the job at hand and provides a high clamping torque. Tesla machine a variety of materials including copper, so the high clamping torque was a huge advantage due to the gripper jaws only needing to hold onto 3mm of material, whereas before they needed to hold at least 10m. Thus again, resulting in high cost savings.
"Our average set up time was 4 hours and 25% cycle time for loading. Because of the work-holding solution, we are now 50% more efficient" John O'Shea
Since running with the new solution, Tesla have become more efficient to the stage where they have run out of materials due to speed of productions. Since proving that this solution works on a smaller machine, Tesla will be rolling out the solution across a variety of machines which will heavily reduce the waste of materials costing up to £125,000.
For more information on optimising your production line, then please do not hesitate to contact our team of experts for a consultation.
Book a Consultation to optimise your production line
Discover Workholding Solutions