NIKKEN's RAC Advanced modular boring solution is our twin blade roughing and semi-finishing solution which adopts twin sliding interchangeable cartridges or 'blades' to accommodate a wide range of diameters and process requirements.
The design of the RAC boring system includs our unique 'SCRAM' type twin cartridges/blades, available in pairs, to provide a variety of inserts shapes and geometries meeting any application, material or process requirement.
The blades themselves feature an innovative 'V' form slideway and rear ground reference plane which, once mated with the main body, means that each blade becomes self-supporting. This innovation means that any heavy cutting forces are distrubuted and shared equally between the rear shoulders of the blades - the secret of powerful performance!
Recently completely re-engineered, to optimise manufacture whilst also improving both capability and performance further, the RAC is suitable for two types of process:
Double/Twin cutting, so both blades take an equal radial cut from the bore.
Stepped cutting, one blade leads the other by 0.3mm to stagger the cut and allow an increase of the radial depth applied (option - please ask us).
Our modular RAC boring heads, depending on tool shank, are available in 6 sizes:
RAC25 - to suit diameters 25.0mm to 32.0mm.
RAC32 - to suit diameters 32.0mm to 45.0mm.
RAC43 - to suit diameters 43.0mm to 55.0mm.
RAC53 - to suit diameters 53.0mm to 70.0mm.
RAC70 - to suit diameters 70.0mm to 100.0mm.
RAC100 - to suit diameters 100.0mm to 130.0mm.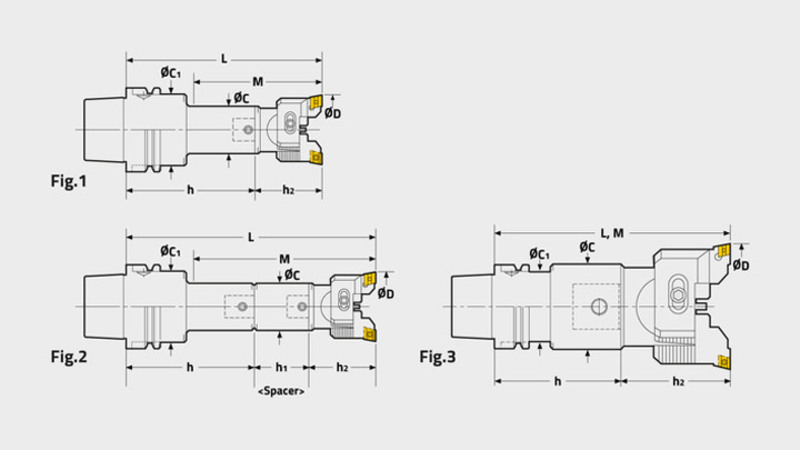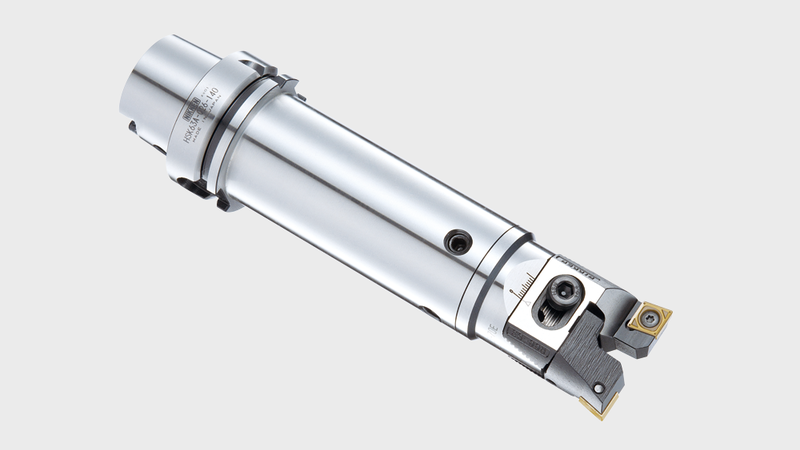 | | Shank | BORING ARBOR | SPACER/PLATE | HEAD/CARTRIDGE/BIT | DIA 'D' MIN | DIA 'D' MAX | BORING DEPTH 'H' | INSERT | APPLICATION |
| --- | --- | --- | --- | --- | --- | --- | --- | --- | --- |
| BT40-Q12-110 + ~ + 12-RAC25-55E | BT40 | BT40-Q12-110 | ~ | 12-RAC25-55E | 25.0 | 32.0 | 105.0 | CC07 | Roughing |
| BT40-Q12-80 + ~ + 12-RAC25-55E | BT40 | BT40-Q12-80 | ~ | 12-RAC25-55E | 25.0 | 32.0 | 67.0 | CC07 | Roughing |
| BT40-Q12-90 + SP12-12-45 + 12-RAC25-55E | BT40 | BT40-Q12-90 | SP12-12-45 | 12-RAC25-55E | 25.0 | 32.0 | 112.0 | CC07 | Roughing |