One of NIKKEN'S best selling five-axis rotary tables, the 5AX-250 offers unrivalled high precision and durability for medium-sized machining centres.
Featuring a powerful hydraulic clamping system, the 5AX-250 provides high accuracy, increased performance and ultimate rigidity. Designed specifically for use on horizontal machines and having an optional built-in type 3 ports rotary joint attachment, the 5AX-250 is a worthy investment.
Like all NIKKEN products, the 5AX-250 is designed for easy maintenance and longevity.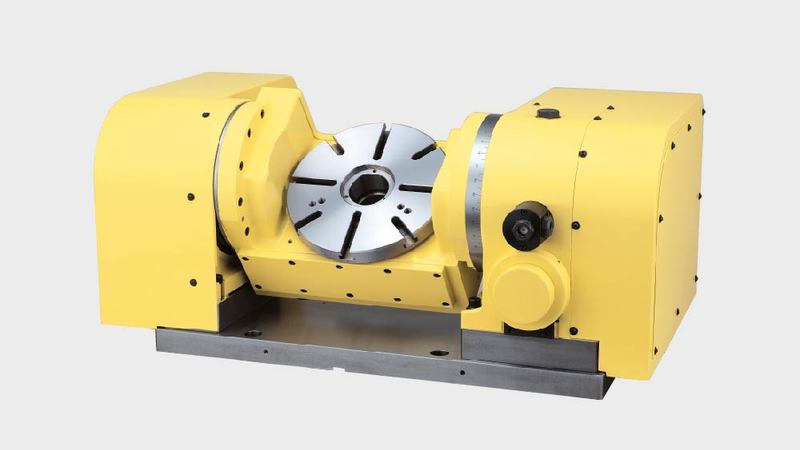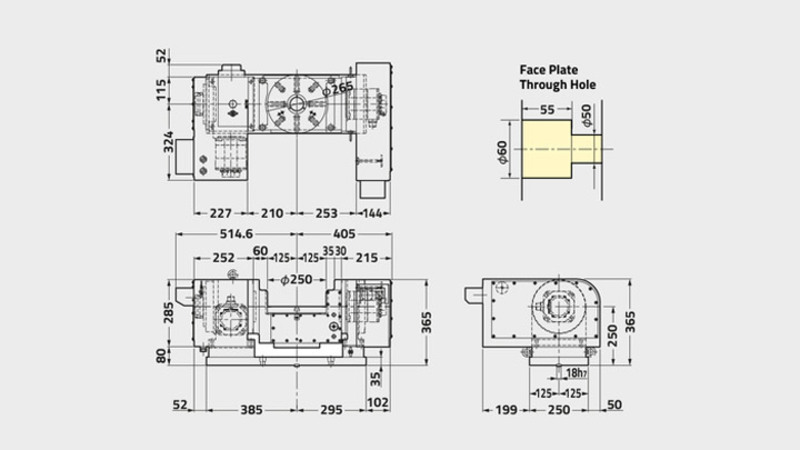 No Deposit & 12 Months Interest Free
No Deposit, 12 month Interest free period may available for your purchase via the UK Governments Coronavirus Business Interruption Loan Scheme (CBILS) or the Bounce Back Loan Scheme (BBLS). Both Government backed schemes are there to support businesses cash flow when making asset purchases, these schemes fund 100% of the Net purchase price (no deposit) with the first 12 months interest and fee free. Further information is available on the www.gov.uk website or feel free to contact us to discuss with our appointed accredited lender.
5AX-250
Face Plate Diameter[Ømm]
250
Table Range/Type
STANDARD
Diameter of Spindle Hole [Ømm H7]
60
Number of Spindles x Pitch [mm]
1
Centre Height (90°) [mm]
250
Table Height in Horizontal Position (0°) [mm]
250
Width of T Slot [mm]
12
AXIS
Rotary
Tilting (0°-105°)
Clamping System
HYD
HYD
Clamping Torque [Nm]
588
4900
Table Inertia at Motor Shaft [Kg m2 x 103]
0.11
0.16
Servo Motor [min1]
αiF4·2000
αiF4·2000
Min. Increment [Degrees]
0.001
0.001
Rotation Speed [min1]
22.2
11.1
Total Reduction Ratio
1/90
1/180
Indexing Accuracy [sec]
20
60
Indexing Accuracy Ultra Precision [sec]
-
-
Net Weight [Kg]
290
Max. Work Load on Table 0° to 30° [Kg]
80
Max. Work Load on Table 30° to 90° [Kg]
50
Max. Thrust Load at Table Centre - Tilting Angle = 0° [N]
9800
Max. Thrust Load 'F' @ 'Lmm' from Table Centre - Tilting Angle = 0° [N]
F4900 @ L=100
Max. Thrust Load 'F' @ 'Lmm' from Table Faceplate - Tilting Angle = 90° [N]
F5880 @ L=0
F2940 @ L=100
Strength of Worm Wheel Without Brake (Against Dynamic Cutting Thrust) - Tilting Angle = 90° [FxL Nm]
382
Max. Work Inertia [Kg m2]
0.5
Driving Torque [Nm]
144