The NIKKEN CNC202 is a favourite with manufacturers of vertical machining centres. This NIKKEN classic delivers outstanding performance levels for a pneumatically clamped rotary table.
With a small footprint, it could prove to be exactly the solution you need to turn your existing machining centre into a fourth-axis workhorse delivering a substantial return on investment while enabling you to take on a myriad of new jobs that were previously "out of reach".
The CNCZ202 comes with a high-speed motor as standard that can quickly deliver a substantial return on investment.
The rotary table can be supplied with a range of motors and controllers to meet your specific requirements - see the downloads section for more information or contact us to learn more.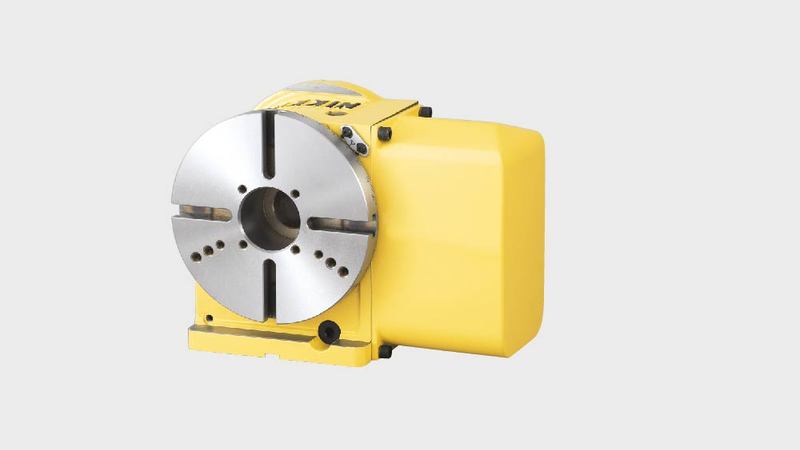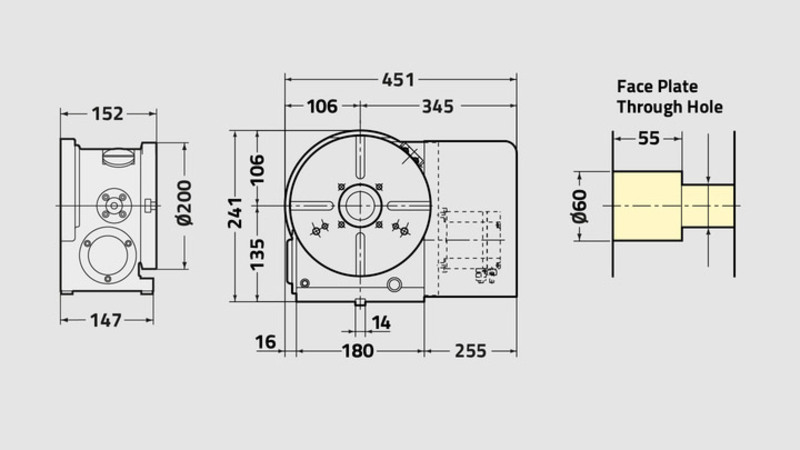 | | CNC(Z)202 |
| --- | --- |
| Face Plate Diameter[Ømm] | 200 |
| Table Range/Type | COMPACT |
| Standard Motor Orientation (Left Hand Option Available for Right Hand Tables) | RIGHT |
| Diameter of Spindle Hole [Ømm H7] | 60 |
| Number of Spindles x Pitch [mm] | 1 |
| Centre Height [mm] | 135 |
| Width of T-Slot [mm] | 12 |
| Clamping System | AIR |
| Clamping Torque [Nm] | 303 |
| Table Inertia at Motor Shaft [Kg m2 x 103] | 0.09 |
| Servo Motor [min1] | αiF4·3000 |
| Min. Increment [Degrees] | 0.001 |
| Rotation Speed [min1] | 33.3 (66.6) |
| Total Reduction Ratio | 1/90 (1/45) |
| Indexing Accuracy [sec] | ±20 |
| Indexing Accuracy Ultra Precision [sec] | N/A |
| Net Weight [Kg] | 55 |
| Max. Vertical Work Load on Table [Kg] | 100 |
| Max. Horizontal Work Load on Table [Kg] | 200 |
| Max. Horizontal Thrust Load on the Table [N] | 18000 |
| Strength of Worm Wheel Without Brake (Against Dynamic Cutting Thrust) [FxL Nm] | 542 |
| Max. Thrust Load on the Table [FxL Nm] | 690 |
| Guideline of Max. Unbalancing Load (Vertical with Support) [Nm] | 50 |
| Max. Work Inertia [Kg m2] | 1.0 (0.5) |
| Driving Torque [Nm] | 114 (115) |